On today's blog I'd like to share how you can build a convenient weather app using the OpenWeather API.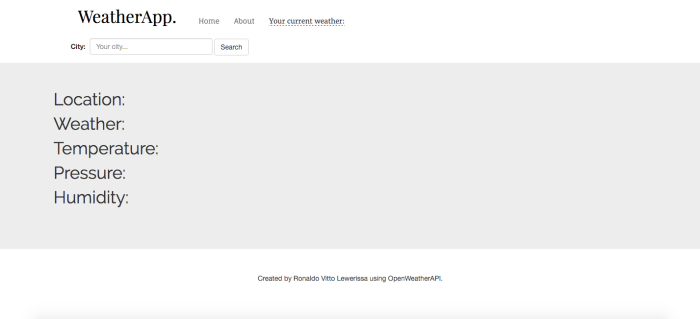 You might want to check the source code at Codepen.
I have worked on the JavaScript so I assume that it's pretty neat, does it 🙂 But I got to admit that the CSS is not as clean as you might wanted to. I'm still working on bringing the best practice as possible to my projects (without altering previous projects to see progress I have made).
When you click on "search", this code suppose to run. It will add HTML to several elements using jQuery, and with an addition of the corresponding image related to the result. So, if the weather is cloudy, then the image will be more of a clouds (but it won't appear in CodePen since I put the images on my own computer :D, you might want to tweak that out).